When publishing a Trumba calendar you can enable the option to allow a site visitor the option of adding an event to the Google Apps calendar. The setting to enable this is under Publish>Publish Settings tab>Edit EA Settings:

If your organization has a Google Apps domain and most calendar visitors use Google Apps through that domain, you might want to specify the domain as the default. That way, most visitors won't have to type the domain name.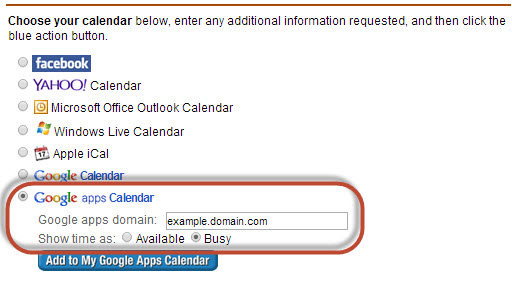 Visitors who use a different domain can always override the default.